Almare Gelato Italiano
made in berkeley × by italians
Our Downtown Berkeley location is the heart of Almare Gelato. We craft our gelato fresh every morning in our lab "the Italian way" since 2008.
Photos by Hunter Cates
Every morning at 6 we start making our gelato, after a good espresso! Our faithful Italian machine warms up while we cut fresh fruit and roast pistachios.
We mix nut butters and infuse flowers, we combine cream, milk and sugar to achieve the smoothness we need to serve you the best gelato possible!
We use fresh fruit, which we personally select every week, following the seasons for our sorbets.
Our recipes come from the great Italian tradition of gelato making and reflect our food philosophy: fresh, simple, high quality ingredients crafted by hand make the best food. We grew up in Italy and we think this is the only way.
Come in for a scoop of our famous Toasted Almond with Caramelized Figs or a taste of smooth Stracciatella.
We also serve espresso just the way we love it as well as coffee and a wide tea selection.
When the winter is cold and the rain shifts your mood you can taste our Traditional Cioccolata Calda, a hot chocolate cup like you have never had before straight from Northern Italy, our signature recipe. It will brighten your day like the sun!
Phone
(510) 649-1888
Location
2170 Shattuck Ave
Berkeley CA 94704
Hours
Sun-Thu 11.30a–11.00p
Fri 11.30a–12.00a
Sat 11.30a-12.00a
We have opened our second location in 2016 in beautiful Downtown Pleasanton.
While strolling on a Sunday afternoon we noticed a little square that reminded us of the piazze we grew up in Italy, we could not miss the chance...
We embarked in a complete renovation of the space and after 6 months we were proud to open doors to a little slice of Italy in the heart of one of the gems of the Bay Area.
We recreated the atmosphere and feeling of a real Italian gelateria and we are happy to find out that Pleasanton have deep Italian roots and really appreciates good gelato.
Every morning we now make what we do best with our faithful Carpigiani machine to offer the traditional taste our customers love so much. Making our product inside of the shop is a real guarantee of the traditional way, the only way we know. Made fresh, on site, every day!
Should you crave a creamy delicious cup of Pistacchio gelato, a refreshing Mint Chip or an Affogato with real Italian espresso we will be there!
We also offer a wide selection of chocolates: from cookies and sweets to Belgian chocolate, from Italian spreads and jams to sparkling beverages to a real Italian Cappuccino or Macchiato.
See you soon in Pleasanton...
Phone
(925) 425-7266
Location
349 Main Street
Pleasanton CA 94566
Hours
Mon-Thu 11.30a – 8.30p
Fri-Sun 11.30a - 9.30p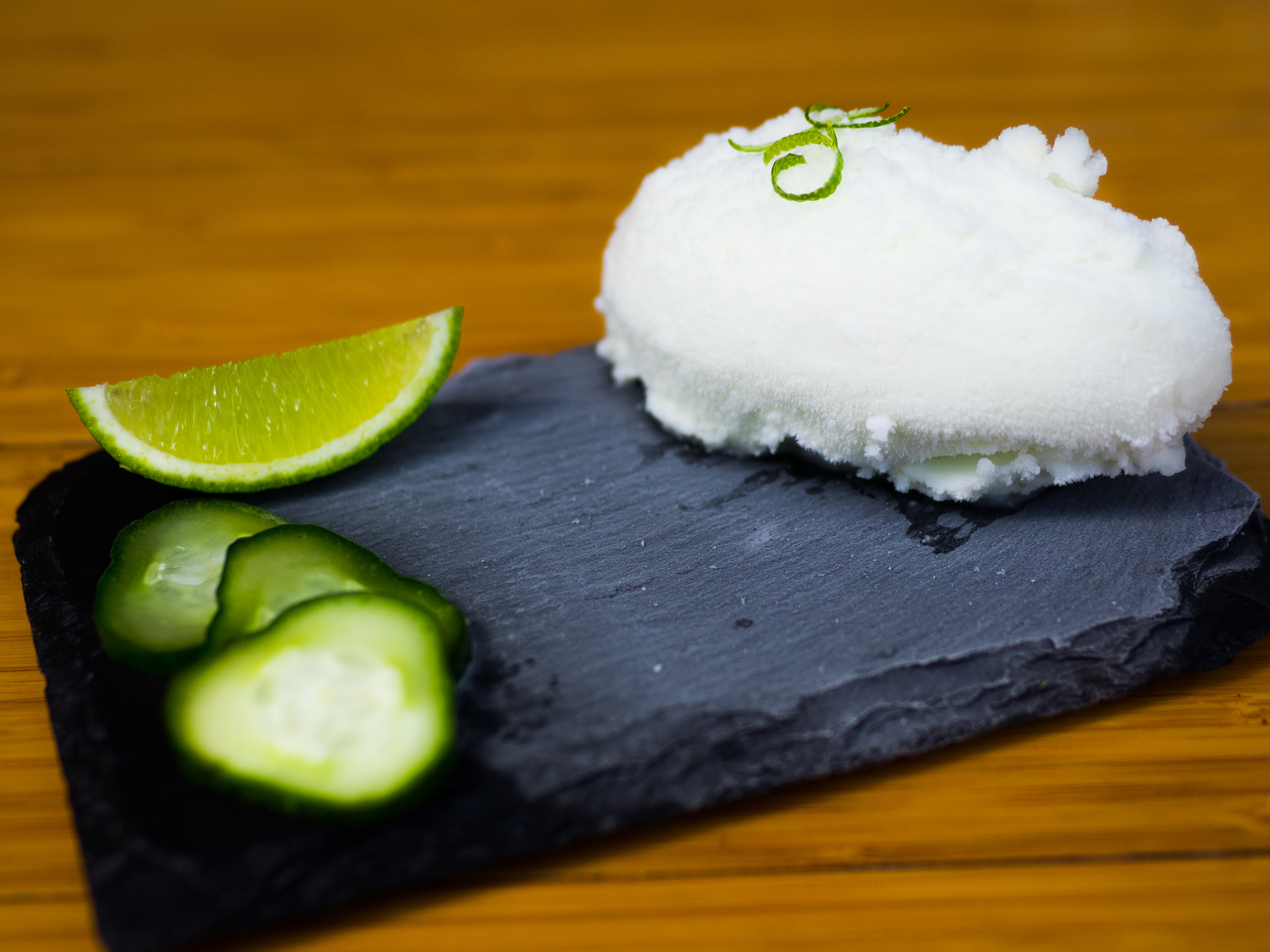 ALMARE GELATO WAS FOUNDED BY ALBERTO MALVESTIO IN 2008.
ALBERTO MOVED FROM THE CITY OF TREVISO IN NORTHERN ITALY AND BROUGHT WITH HIM THE ITALIAN GELATO TRADITION OF HIS GREAT UNCLE DINO DEL FAVARO, A TRUE GELATO LEGEND IN REGGIO EMILIA.
DINO TAUGHT ALBERTO HOW TO CAREFULLY PREPARE THE BASES MIXING MILK, CREAM AND SUGARS, HOW TO LET THEM SIMMER AND COOK AND MIX TOGETHER TO GIVE GELATO THE RIGHT TEXTURE AND CREAMINESS ONCE FROZEN. HE ALSO EXPLAINED HOW CUTTING CORNERS IS JUST NOT AN OPTION WHEN PREPARING FRESH FOOD.
ALBERTO WAS ABLE TO USE HIS SENSITIVE PALATE TO EXPERIMENT NEW FLAVORS AND COMBINE THEM WITH THE ITALIAN TRADITION. THUS FLAVORS SUCH AS THE TOASTED ALMOND AND CARAMELIZED FIGS OR THE LAVENDER AND FRESH BLUEBERRIES WERE BORN AND BECAME ALMARE`S SIGNATURE.
IN 2012 SIMONE ARPAIO MOVED FROM HIS HOMETOWN OF TURIN IN NORTHERN ITALY AND PARTNERED UP WITH ALBERTO. WITH MORE IDEAS AND A RENEWED ENERGY ALMARE ENTERED INTO THE WHOLESALE BUSINESS AND SINCE THEN WE HAVE BEEN PROVIDING GELATO TO SOME OF THE BEST RESTAURANTS OF THE BAY AREA FROM PALO ALTO TO SACRAMENTO.
IN 2016 WE OPENED OUR NEW SHOP IN DOWNTOWN PLEASANTON WHERE WE CRAFT OUR TRADITIONAL ITALIAN GELATO EVERY MORNING LIKE WE DO IN BERKELEY.
COME VISIT US FOR A TASTE OF REAL ITALIAN GELATO!